Islanders are very friendly and social people. Here are some pictures of me out with friends.
With my friends Marisol and Al at West Bay Beach for lunch. -September 2021
Lunch at the Roatan Yacht Club with my new girlfriend. -November 2021
A day at Lime Cay, a privately owned 5-acre island. -July 2021
We took a 25-minute water taxi ride to get there.
Lime Cay has tranquil sandy beaches and a reef for snorkeling.
This island is located near Port Royal on the southern coast of the remote eastern end of Roatan and is less than a mile offshore. The area was considered the land of pirates in the 17th century.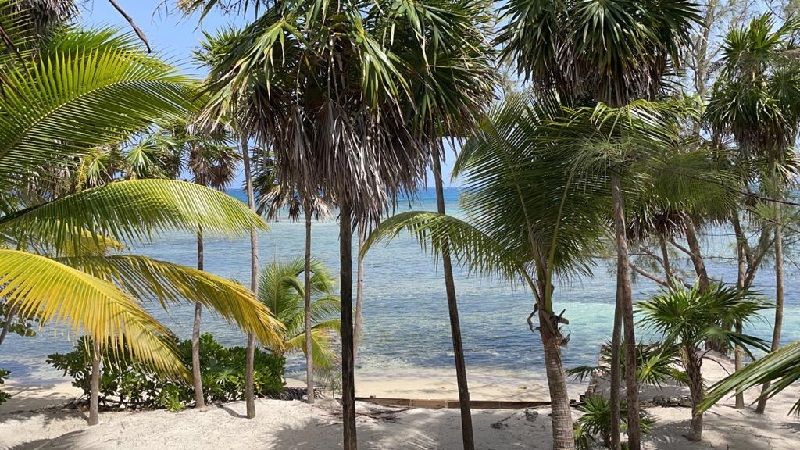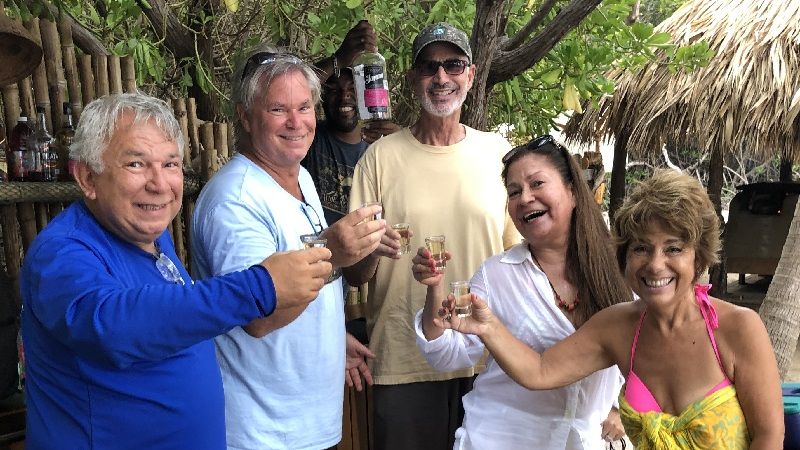 At the Lime Cay bar where lunch was about to be served.
The island is full of lush vegetation and wildlife.
Having tequila shots with the owner of Lime Cay and friend Cesar (far left).
At the Roatan Island Brewing Co. for lunch with my friends Marisol and Al. -June 2021
Drinks at Sundowners Beach Bar. -June 2021
At Junior's Patio restaurant for dinner. -June 2021
These pictures were taken between 2009 and 2012.
Dinner at John Edward's house with the crew of the yacht named Noble House.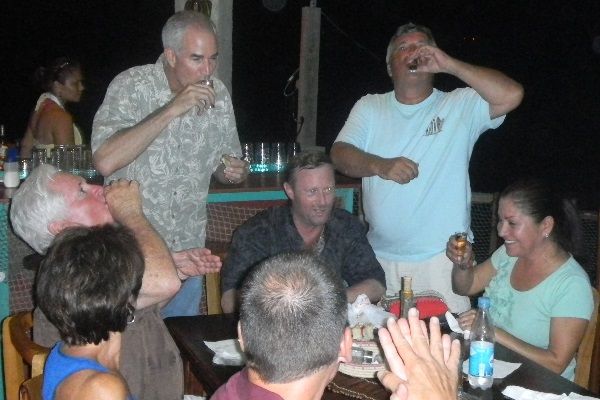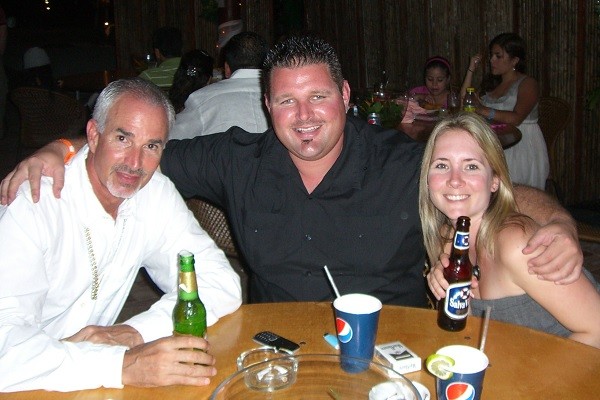 Drinks at Cal's Cantina restaurant with other Parrot Tree owners.
At the palapa for a beer.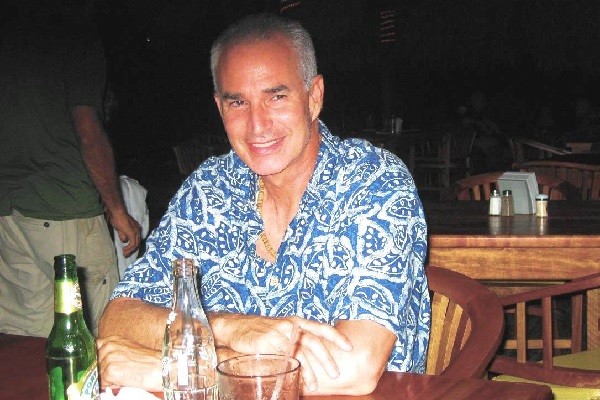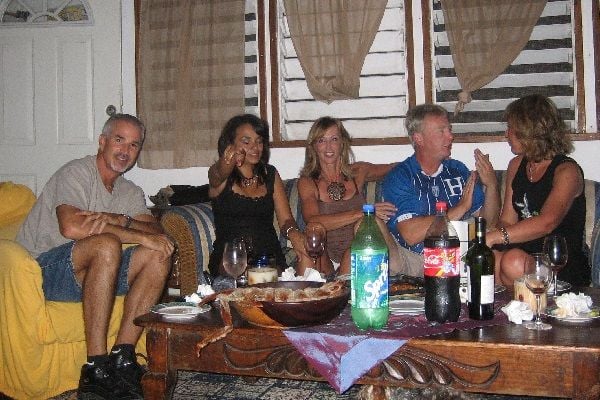 Dinner at Frenchy's 44 restaurant.
At a friend's house for dinner.
At West Bay Beach for lunch.
Lunch at the Hole in the Wall restaurant.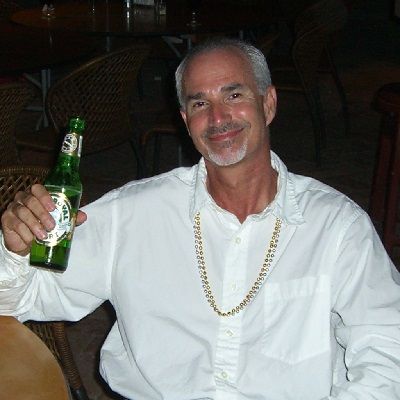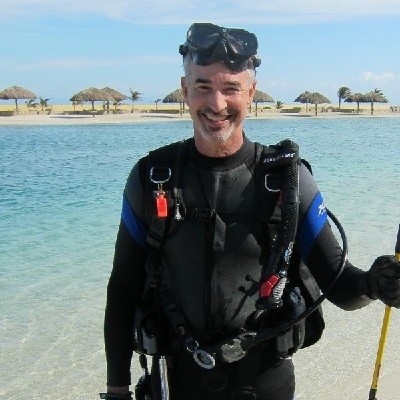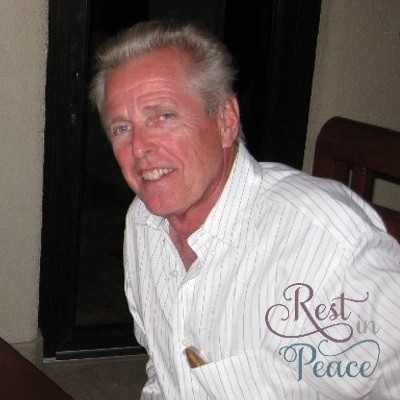 Enjoying a Port Royal my favorite island beer.
John Edwards was the developer of Parrot Tree and a true friend.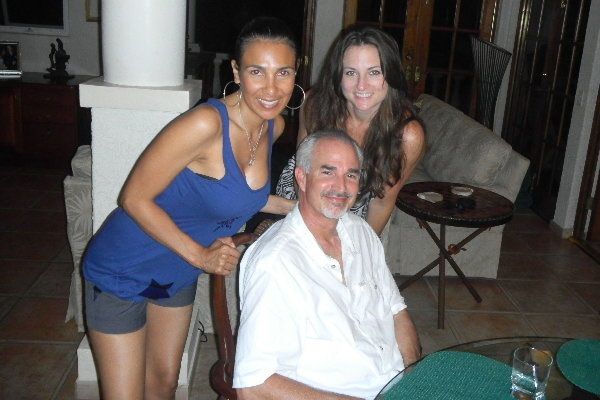 Helping out by serving lunch to cruise ship passengers at the palapa.
Having a drink with Joanna and Sara.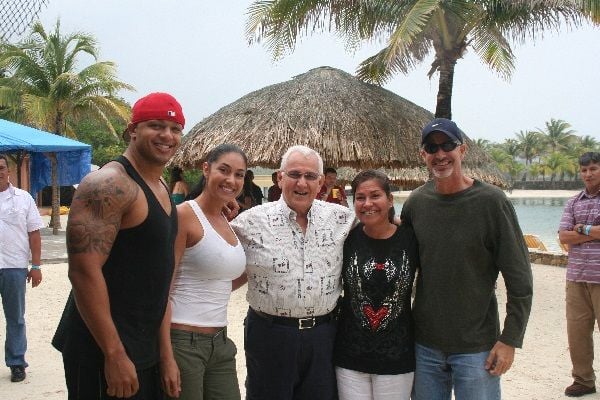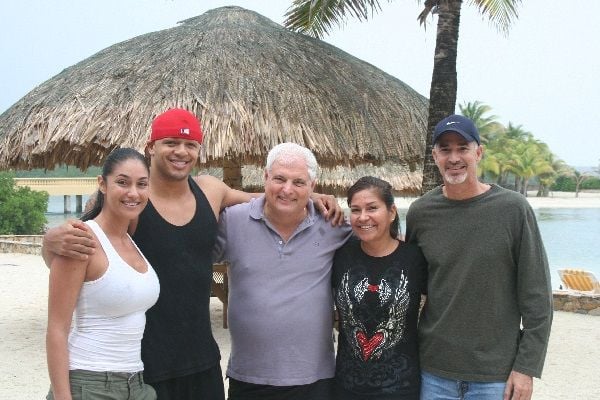 With Roberto Micheletti (center) the President of Honduras.
With Ricardo Martinelli (center) the President of Panama.